17 Superfood Recipes For A Healthy 2017
Twenty seventeen is finally here and we couldn't be more thrilled! With a new year, comes new and exciting resolutions like living a healthier lifestyle. As cliché as it may be, there's nothing wrong with making positive changes to your personal health and wellness.
If you don't know where to start, don't worry. We've got 17 amazing superfood recipes for you that are here to stay! Not only are they nutritious, they are also easy to make and will leave you feeling as great as they taste.
From a healthy and hearty Roasted Sweet Potato Quinoa Bowl to a protein and fruit-packed Blueberry Banana Smoothie, we're covering all grounds. We've got loads of mouthwatering drinks, soups, sides, snacks and mains that will leave you wanting more. And that's OK…After all, it's all healthy!
Get ready to kick off 2017 in a super yummy way! Have a happy and healthy new year and don't forget to dig in.
All recipes can be found by clicking http://www.huffingtonpost.ca/bitememorecom/healthy-superfood-recipes_b_13951840.html
1. Quinoa
Roasted Sweet Potato Quinoa Bowl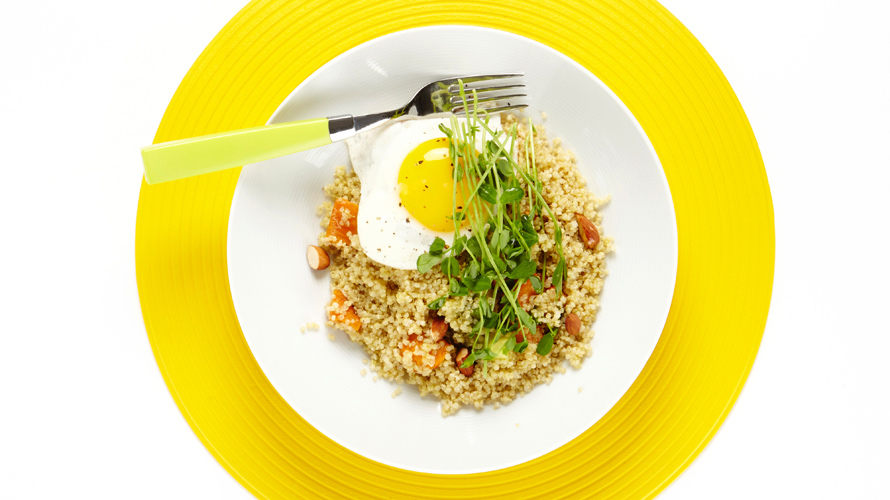 This healthy and hearty Sweet Potato Quinoa Bowl, a creative combo of protein-packed quinoa, roasted sweet potatoes and avocado, is drizzled with a maple dressing and topped with roasted almonds, an egg and leafy sprouts.
2. Blueberries
Blueberry Banana Breakfast Smoothie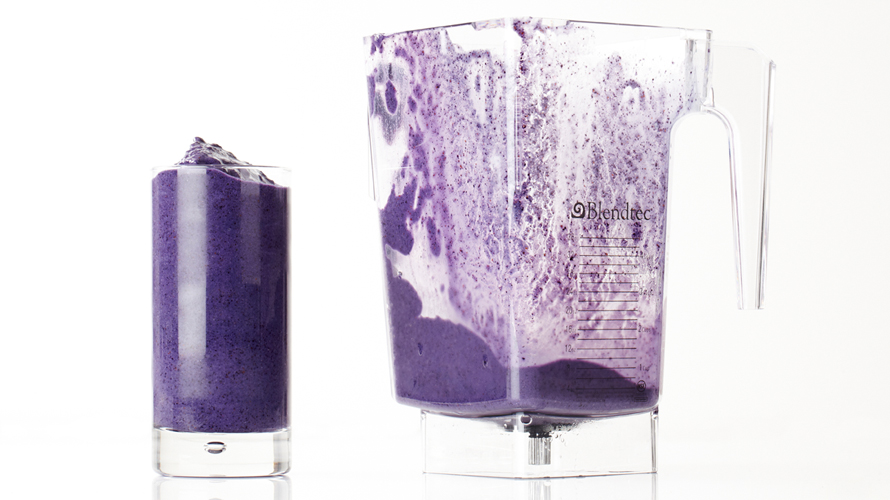 Looking for the perfect breakfast blend? This protein and fruit-packed Blueberry Banana Smoothie has it all!
3. Kale
Baked Kale Chips
Reach for a bunch of kale and bake up these healthy and delicious Kale Chips.
4. Green Tea
Healthy Green Tea Energy Smoothie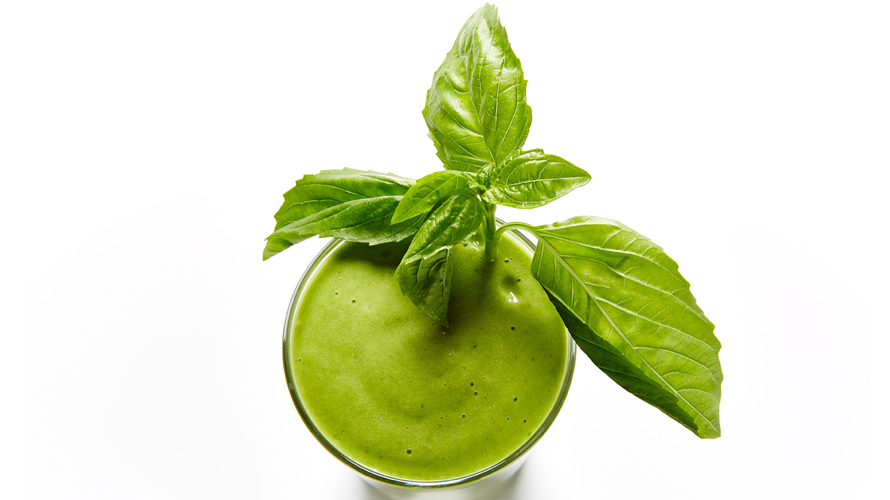 Think green and get your glow on with this super healthy Green Tea Energy Smoothie, a delicious combination of green tea, spinach, avocado, bananas and apples.
5. Salmon
Sweet Citrus Spiced Salmon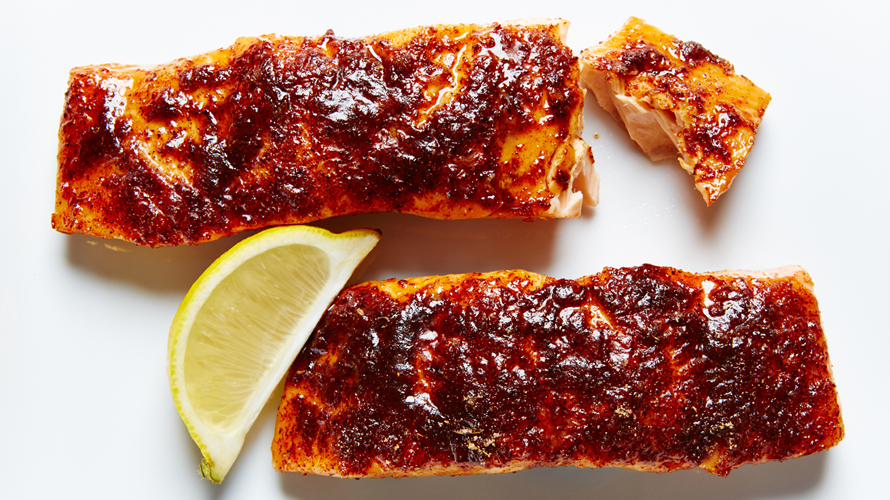 Salmon is marinated in pineapple and lemon juice and then baked with a sweet and spicy topping, leaving every bite the perfect blend of flavorful (but mellow) fish!
6. Spinach
Kale, Spinach and Quinoa Salad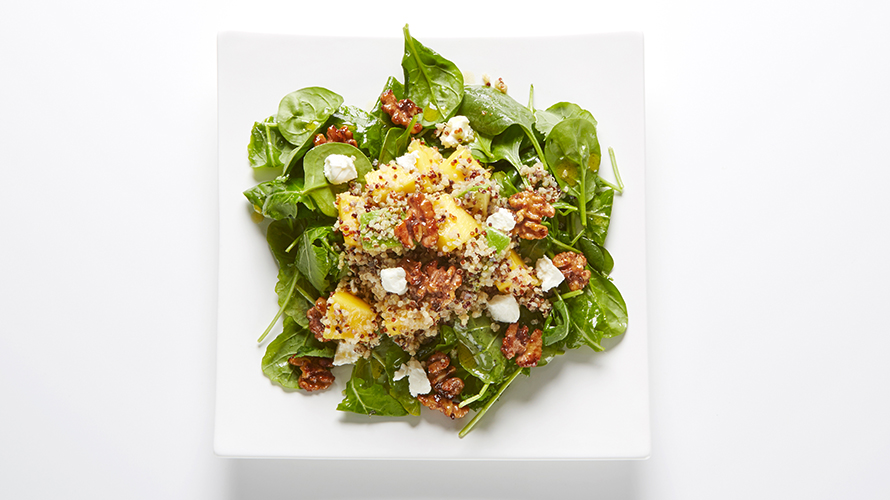 This Kale, Spinach and Quinoa meal-in-a-bowl is a winner, a green bowl full of super nutritious and delicious stuff (including mango and avocado), tossed in a zesty lemon shallot dressing and topped with spiced walnuts and creamy goat cheese.
7. Pistachios
Tabbouleh Salad with Pistachios and Chickpeas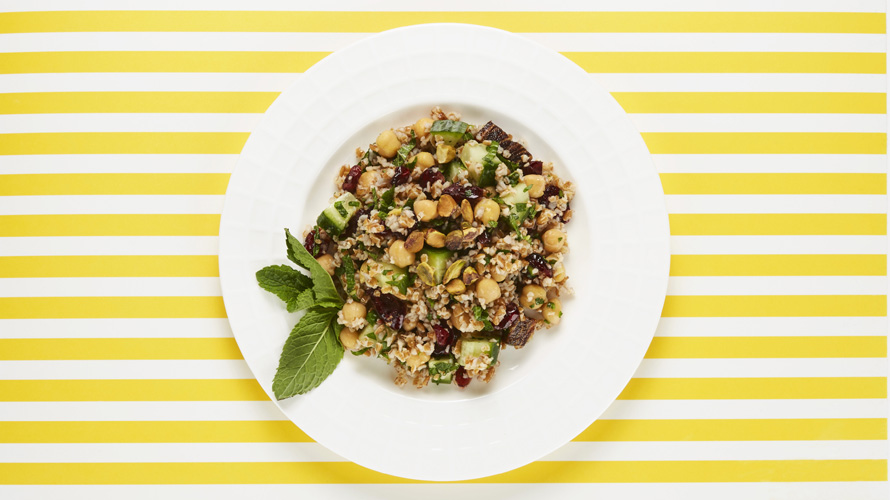 Chock full of fresh herbs, dried fruit, juicy cucumber and protein-rich chickpeas, this bulgur salad is tossed in a lemon shallot vinaigrette and is topped with crunchy roasted pistachios.
8. Eggs
Poached Eggs over Polenta Toast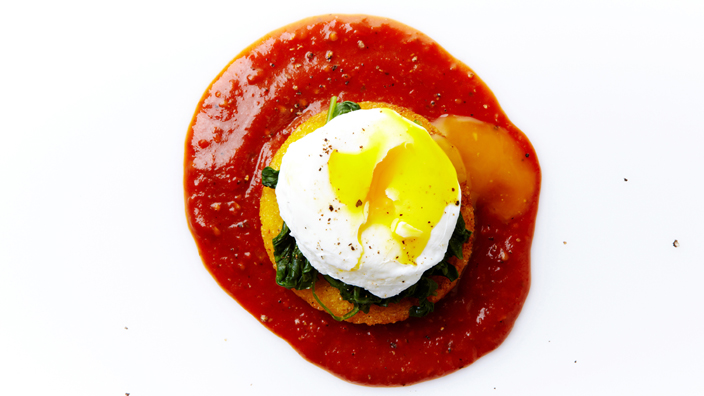 This amazing egg recipe has it all — a base layer of delicious homemade oven-roasted tomato sauce followed by a toasted polenta square, sautéed arugula and crowned with a perfectly poached egg.
9. Almonds
Honey Dijon Asparagus and Almonds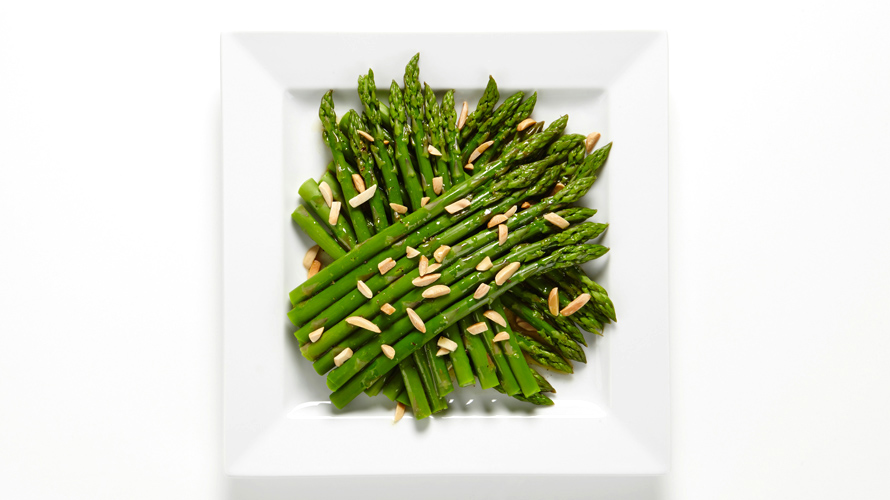 The fleshy green spears are easily enhanced with the addition of this honey Dijon vinaigrette, a light tangy dressing that perfectly balances the sweet with savoury.
10. Ginger
Coconut Rice Bowl with Ginger and Tofu Slaw
We can't put down our chopsticks with this tasty number — with a delectable ginger peanut sauce, this Coconut Rice Bowl with Ginger and Tofu Slaw makes for a mouthwatering meal.
11. Beets
Quick and Easy Beet Risotto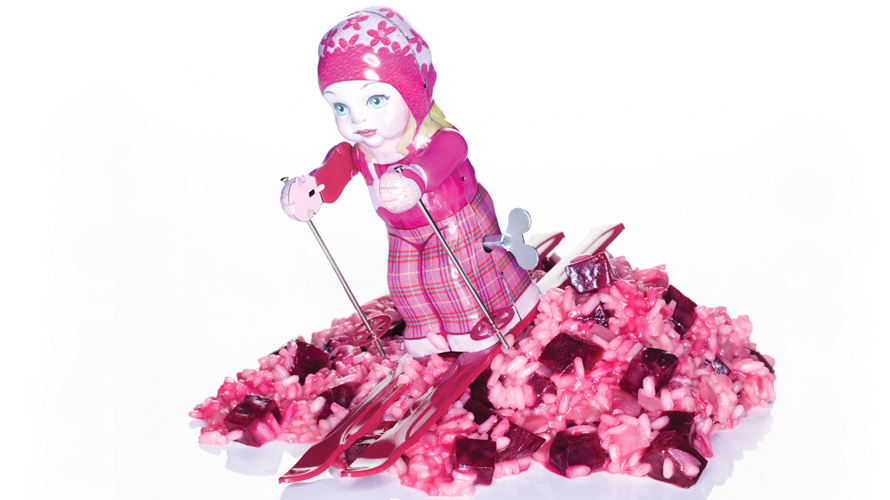 This easy risotto is a crowd pleaser, even for those who don't love beets — they lend a splash of brilliant color and earthy sweetness to this stunning rice.
12. Leeks
White Bean, Spinach and Couscous Soup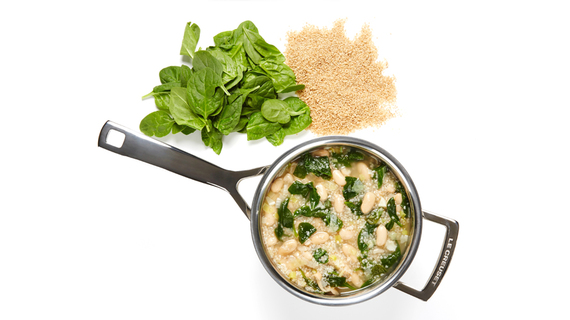 This delicious and easy White Bean, Spinach and Couscous Soup recipe is an exotic spin on a Tuscan tradition, relying on leeks, the mild cousin of the onion, for their subtle flavor, creamy beans for their rich texture, and couscous, with a nutty taste, that makes every trip to the bowl delightful and surprising.
13. Lentils
Healthy Vegetable Lentil Soup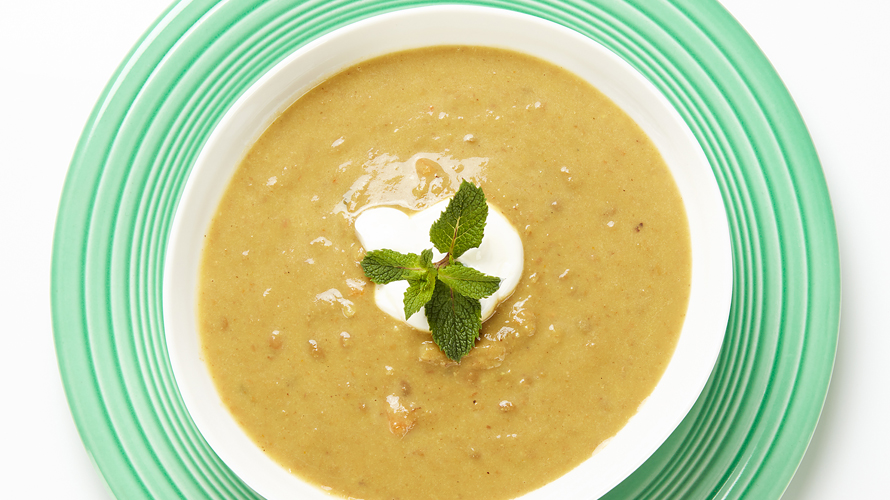 This fragrant, hearty, spiced, vegetable-packed lentil soup recipe will transport you straight to the Taj Mahal.
14. Garlic
Vegetable Minestrone Soup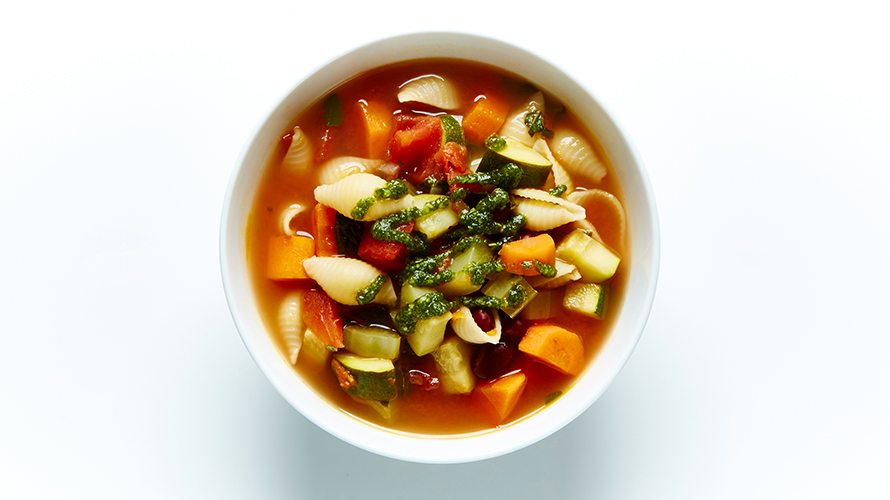 The rich-tasting broth, loaded with vegetables (carrots, celery, zucchini, spinach, to name a few), fresh herbs and finished with a pesto drizzle, makes this easy and satisfying Minestrone Soup Recipe numero uno in our bowls!
15. Cauliflower
Caramelized Cauliflower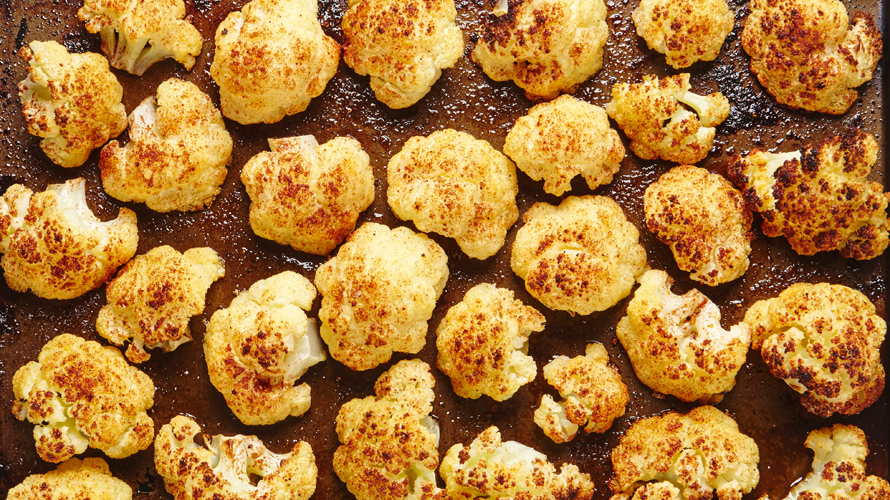 When roasted, cauliflower is transformed into an elegant, sweet and tender side dish — a truly brilliant veggie with a Phd in Gastronomy.
16. Beans
Seven Bean Salad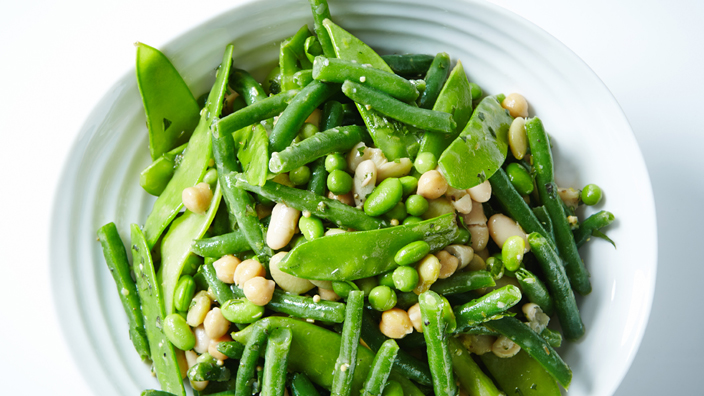 This quick, easy and healthy salad, a combination of tasty beans tossed in a tangy Lemon Dijon dressing, is guaranteed to become a staple at your table.
17. Greek Yogurt
Golden Granola Cups with Greek Yogurt and Fruit
Start your day off right with this delicious breakfast of golden baked granola cups filled with creamy Greek yogurt and fresh berries.
http://images.huffingtonpost.com/2017-01-04-1483545185-9665730-522_2140834718_l.jpg
---